Regular price
Sale price
$75.00
Unit price
per
Sale
Sold out
Free Shipping for 2 or more bottles Domestic, 3 or more bottles International.
Order 6 bottles or more for a $10 discount per bottle.

Formulated in a Pharmaceutical grade CGMP lab our product is thoroughly cleaned and tested for safety before being bottled and sold for human consumption. Safe, Simple, Systemic Cellular Detoxification Support that has the ability to passively cross membranes in the body, including the blood-brain barrier.
Potential Benefits
Decrease Inflammation
Balance Hormones
Increase Energy
Increase memory
Sleep better
Immune support
View full details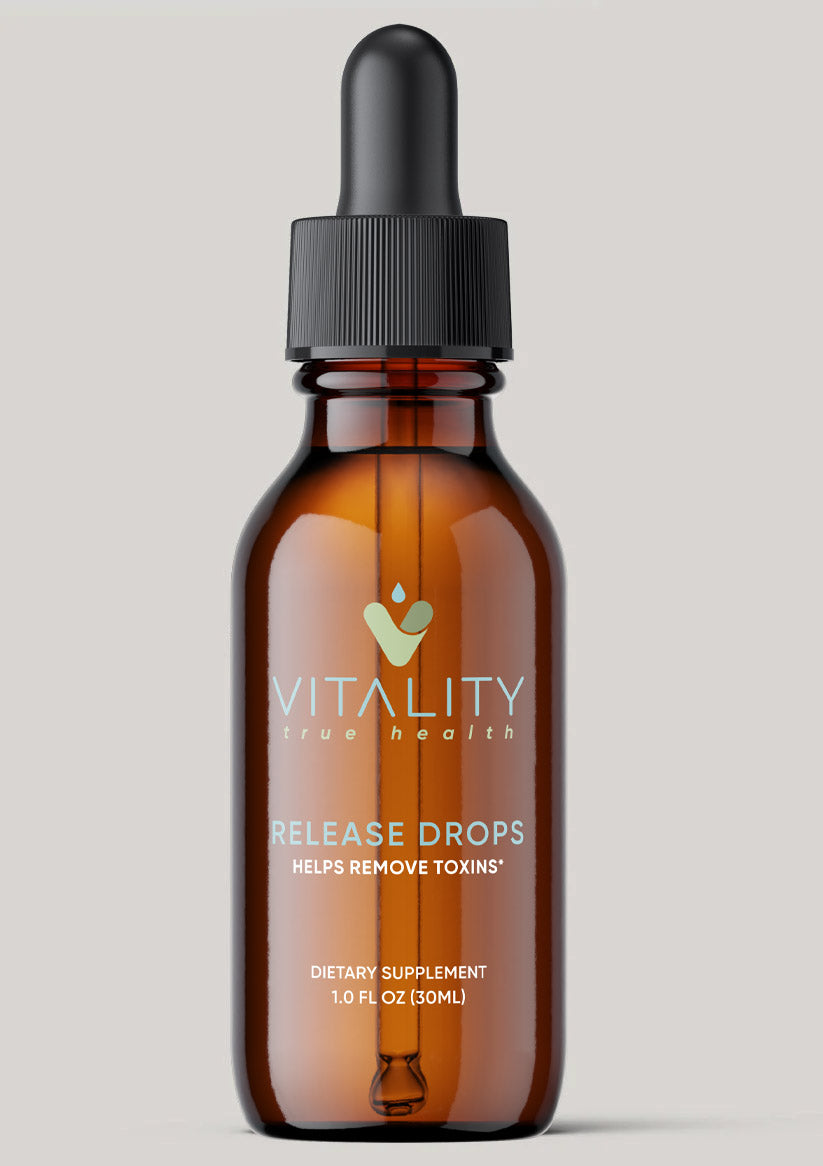 DESCRIPTION
1 Month supply at standard dosage; 10 drops in the morning, 10 drops in the evening daily.
VITALITY Detox Drops may provide nutritional support to:
Safely remove heavy metals like mercury, cadmium, arsenic, lead, cesium, strontium, aluminum, uranium and others from your brain, tissue and cells.
Effectively remove some biotoxins such as black mold spores and the by-product of Lyme spirochetes that causes the symptoms of Lyme Disease.
Remove other environmental toxins including fluoridated, chlorinated and brominated compounds as well as pesticides and volatile organic compounds.
Increase overall energy as well as mental focus and clarity, and provide more restful sleep and enhanced dreams.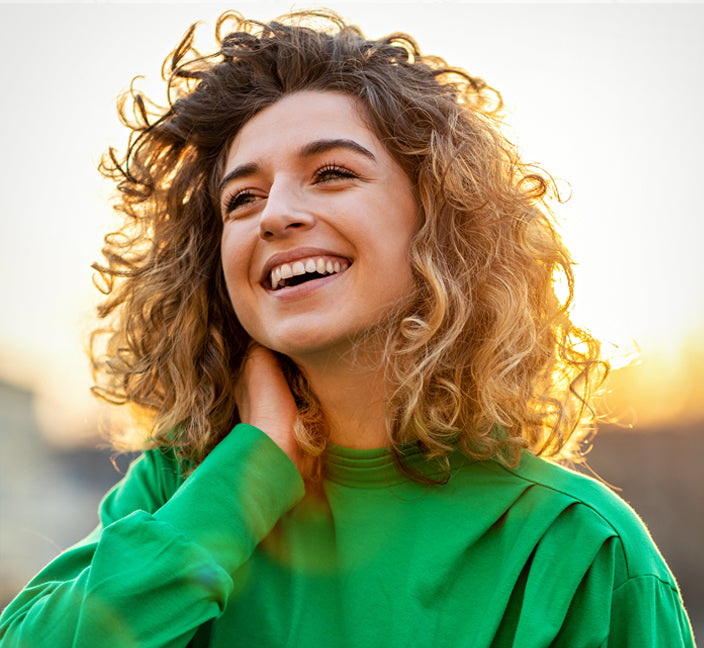 Intuitive Ingredients
Keeps me focused
"My chronic sinus infection, from exposure to mold, was 75% improved after using Vitality for 1 week and was gone after 60 days on the drops."
THE CARRIER
Water
Our bodies are made up mostly of water and water is the carrier of our product. We use only cleaned and purified water.
ABSORPTION
Vitamin C
We've added a small amount of this familiar nutrient (as ascorbic acid), recognizable by our receptor sites, which helps to increase the absorption of the clinoptilolite.
THE MAGNET
Clinoptilolite
Clinoptilolite is known as nature's most powerful magnet for toxins (a true binder) and a source for Silica, one of the building blocks of our bodies. Silica is essential for bone formation and the health of connective tissue.
PRODUCT TESTING - Proof Positive that Vitality Works
Vitality Release Drops heavy metal urine test results using a 3rd party lab.
Heavy Metal Urine Test Results from our Clients
WE ARE ALWAYS HERE FOR YOU
Have questions? Maybe we can help!
Yes! Clinoptilolite (a form of zeolite) is a true binder and a
source for Silica, one of the building blocks of our bodies. Silica is essential for bone formation and the health of connective tissue.
Clinoptilolite is nature's most powerful magnet for toxins (a
true binder) but must be processed and cleaned properly under strict methods to produce a safe and effective end product. We source our clinoptilolite in the USA only and utilize a patented proprietary process to clean and carefully remove all of the toxins it has collected from nature, producing a safe and effective final result.
Every body is different. Some people report that they sleep
better, some say they have more energy and there are even people who don't notice anything at first and then realize that they don't have pain where they usually did. It can be very subtle, but make no mistake, Vitality works, even if it is not noticed right away. We do live in a very toxic world and just like a very dirty city, it is not done in one go. We suggest you keep up with it because every day you come in contact with new toxins. Better to maintain.
Start slow, 5 drops morning and night, titrate up, every day 1/2 drops more until you reach the recommended 10 drops morning and night. When you feel discomfort, which might happen, drink extra water and/or lower the amount of drops. You can also 'power through' because the detox symptoms will reside and are not harmful if you drink plenty of water.
Morning and night on an empty stomach. You can take your supplements with the drops for better absorption of the supplements.
Always take your medication an hour after taking Vitality.
It is very important to drink plenty of water for two reasons: 1. It assists the body in flushing toxins 2. It replaces the water that your body is using to rehydrate cells. (When the toxins are removed from the cells, they can be rehydrated again.)
Hydrate, Hydrate, Hydrate! You may require up to 50% more of your normal water intake in order to flush heavy metals and toxins from the body and to rehydrate the cells and body.Remember, Hydrate, Hydrate, Hydrate! Lack of proper hydration is usually the reason that people experience stronger detox symptoms.
This means that Vitality has a very strong magnetic charge that makes certain that the toxins are bound and carried out of the body. It is very important when doing a detox that you make sure the toxins are removed and not re-sequestered into other areas of the body like other protocols allow because they aren't using a proper binder to carry the toxins out of the body. In the process of making Vitality, the magnetic charge is strengthened to make sure the toxins are held and eventually removed.
Vitality is geared towards long-term passive detoxification. Since we are exposed to toxins on a daily basis, we believe it is good to keep the product in the system at all times.For chronic cases of toxicity, a higher dosage is recommended to assist in detoxing. The dosage and length of use depend on the case. It is recommended that you work together with your personal health provider and to contact Vitality's product specialist for further details.
Yes. The constituent zeolite has "GRAS" (Generally Regarded As Safe) status as a food additive by the FDA. It is recommended for children to use less than the recommended daily dose as they are much smaller and do not need as much to start. Make sure they hydrate well and make sure they are taking a good mineral supplement.
Every new batch of our sourced clinoptilolite is cleaned using our proprietary process and tested for safety.
Vitality Detox Drops is unique when compared to chelators as it is not a drug, is passive and able to reach parts of the body that no other product has been able to reach. The results in binding Mercury as compared to Chelation therapy is off the charts (see client heavy metal urine test results: https://vitalitydetoxdrops.com/test-results). Vitality is a tremendous addition to other chelation methods due to the mechanism of action. Combo therapies with Vitality will lead to enhanced results and improved outcomes without the negative effects from other chelation protocols.
We ship within 24 hours on business days. Domestic orders typically arrive between 3-5 business days. Free Shipping for 2 bottles Domestic or 3 bottles or more International.
Have another question you need to ask us?